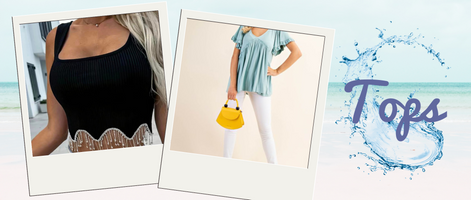 1824 Alpine Ave
Navarre, Florida 32566
Check our facebook page for the most up to date hours
Go ahead and Treat Yourself Today!
Five Star Rating Product
⭐⭐⭐⭐⭐
Purple Haze Tee Shirt Final Sale
Super fun Tribal print tee
Be cool as a cucumber in this chill Purple Haze Tee Shirt. Made with lightweight polyester fabric, the tribal print and relaxed fit will have you feeling like a million bucks! It fits true-to-size unless you want it a bit more airy. Kick back and relax -- it's tee time!
Reg $24.99
Let our Customers Speak For Us
⭐⭐⭐⭐⭐
❤️ JOIN OUR VIP GROUP ON FB ❤️
➡️New Arrival releases, Fun outfit Ideas, Sales, and more!⬅️