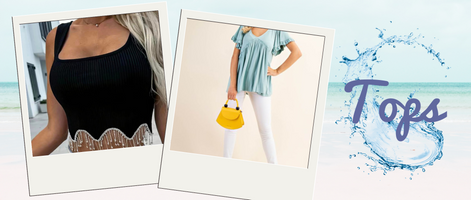 1824 Alpine Ave
Navarre, Florida 32566
Check our facebook page for the most up to date hours
Go ahead and Treat Yourself Today!
Five Star Rating Product
⭐⭐⭐⭐⭐
Adrift (sun & sea) Mini Roll-On Perfume (1 mL) Keychain
Adrift (sun & sea) Mini Rollerball (1mL) Keychain Get swept away with the refreshing and romantic scent of clean and crisp bergamot blended with hints of airy bamboo, jasmine, and musk. Enjoy the light and bright notes of white floral and amber as they come and go like the rhythm of the calm and silent sea. Adrift - a fragrance that seems to have skipped across the windswept shores of blue ocean beaches on its way to you. What reviewers say about Adrift: ~ "This scent reminds me of my vacation in Cabo! I couldn't get enough of it then, and I can't get enough of it now. The light scent is unisex, fresh, and clean." ~ "reminds me of fresh air and sunshine" ~ "smells like the beach on a cool morning" Perfect for on-the-go lifestyles!
Let our Customers Speak For Us
⭐⭐⭐⭐⭐
❤️ JOIN OUR VIP GROUP ON FB ❤️
➡️New Arrival releases, Fun outfit Ideas, Sales, and more!⬅️